THE OLD LINE PRIMITIVE BAPTIST CHURCH
Serving God in Stephenville, Erath Co., Texas
Est. 1879
We meet every Sunday morning with singing beginning at 10:30am and preaching at 11:00am

Our annual fellowship meeting is held each year on the weekend of the 4th Sunday in March
---
Elder Bill Allen - Pastor
Our Church Covenant & Articles of Faith
More information - The Primitive Baptist Page


The Stephenville Primitive Baptist Church is dedicated to promoting the truth of salvation by God's Grace and practicing primitive Christianity. We seek to serve God in full accordance to His Will as revealed in the Holy Scriptures of the Bible(KJV). We hope that you will come and visit us and join us in a worship that is in Spirit and Truth. Our worship of God is after the simple New Testament pattern of Singing Praises to God, Offering up Prayers to God, and Hearing the Preaching of the Gospel of Salvation of Grace in Jesus Christ. If you seek to worship God in a way that honors Him scripturally and to receive the comfort the gospel of Jesus Christ, please visit us.
If you have comments or questions, please email me at wallenpb AT gmail DOT com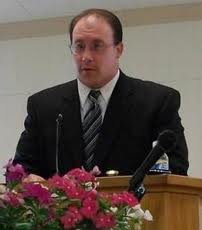 Please also visit us on Facebook!
Map of Stephenville with Location of Stephenville PBC